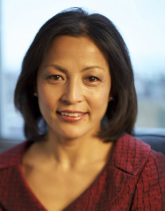 Jian Ping grew up during the Cultural Revolution (1966-1976) in China, living through traumatic chaos and hardship. She worked in Beijing for four years after college and came to the U.S. to do her graduate studies in the mid 1980s.

Since the publication of Mulberry Child, Jian Ping has been featured on Chicago Tonight Show with Phil Ponce at WTTW, the Asian American Network News, SuncasTV and numerous radio and newspaper interviews in the United States and Canada.

Today, Jian Ping works as a contributing writer at Xinhua News Agency and China Daily, two major media outlets from China. She is also a columnist at Asian Wisconzine, a monthly magazine in the Midwest.

Jian Ping was a recipient of the Florence Bear Picker Fellowship from the Radgale Foundation and held a Ragdale residency. Her other publications include China in the Next 30 Years (CCTP, Beijing, guest-editor, 2016), Chinese Film Theory (Praeger, New York, co-editor, 1989), and A Fool's Paradise (Xiwang Publishing, China, translator, 1984).

Jian Ping has a bachelor's degree in English from Jilin University, Changchun, China and dual master's degrees in Film and International Affairs from Ohio University. She is an adjunct faculty at DePaul University and a member of the Chicago Sister Cities International. She founded MoraQuest in 2008 and works as a consultant in Sino-U.S. cultural exchange programs and business dealings.

---